Raven, the first book in the brand new Raven series, is now available to purchase in paperback form on Amazon!
https://www.amazon.co.uk/Raven-Book-1-Heather-Atkinson-ebook/dp/B077K6YSZB
Some exciting news. I will be making my first appearance at a book festival - Tidelines Book Festival at Largs, North Ayrshire on Sunday 13th September. I'll post more updates when I have more details.
I've been interviewed about my books for Wattpad. Check it out :) x
My Blair Dubh Trilogy, the first book in the Unfinished Business series and the first two books in the Breaking Away series are now available to purchase on Smashwords. 
https://www.smashwords.com/books/view/509895
This means my books are now available to read on mobi, nook, epub, kobo, iPod Touch, Apple iPad, iPhone and more.
They are also available on Barnes and Noble (US and UK), OverDrive, Flipkart, Oyster, Aldiko, Baker's and Taylor's blio.com, WH Smith UK (via kobo) and Play (UK), Angus and Robertson as well as Bookworld and Collins (Australia), Indigo (Canada), Feltrinelli (Italy), Libris (Netherlands), Paper Plus and Whitcoulis (New Zealand), Rakuten (Japan) and Buy.com (US).
The rest of the Breaking Away series will be available in these formats in the next few days and the rest of my crime books will follow shortly.
Thanks, Heather x
Three of my books - The Blair Dubh trilogy - are now available for purchase through the Smashwords Premium Catalogue. This means they are now available for the Nook, Kobo, Oyster app, Barnes and Noble, ipad, iphone, Apple and ipad touch.
The rest of my books will soon follow for sale through this distributor.
Thank you x
I'm considering making the first book in my brand new series, Unfinished Business, available in paperback as well as Kindle. In order to cover the cost of having these books made each one would cost £6.99 plus postage and payment would be made via Paypal. If this proves to be successful I would extend it to some of my other books.
I would be very grateful if you could all give me some feedback on this idea, so I know whether it would be worthwhile or not.
Thanks xx
Amazon have just done a very wonderful thing. All kindle books will be available for pre-order up to 90 days in advance of the release date. So, from now on all my new releases will be available for pre-order. Keep watching this space for updates!
Suzanne Clark's (my little sister) second novel, Freedom to Ride - Resolution, is now available to purchase on Amazon Kindle priced 77p.
http://www.amazon.co.uk/Freedom-Ride-Resolution-Ravens-MC-ebook/dp/B00L6CBGK4/
My lovely little sister's debut Indie novel, Freedom to Ride, is now available to purchase on Amazon Kindle priced 77p. 
Freedom to Ride (Ravens MC) by Suzanne Clark.
Running for her life from her violent boyfriend, Deanna Grace and her baby are taken under the wing of the Raven's Motorcycle Club in Glasgow. She falls in love with Nate Gunn, the devilish president of the club, who will do anything to protect her from Lee, her psychotic ex. 

Lee's desire for revenge consumes him so he returns to torment Deanna. Will Nate cross the line to protect her and stop Lee carrying out his final act of vengeance? 

Please note, this is not a one-percenter motorcycle club novel. Contains scenes of sex, violence and domestic abuse.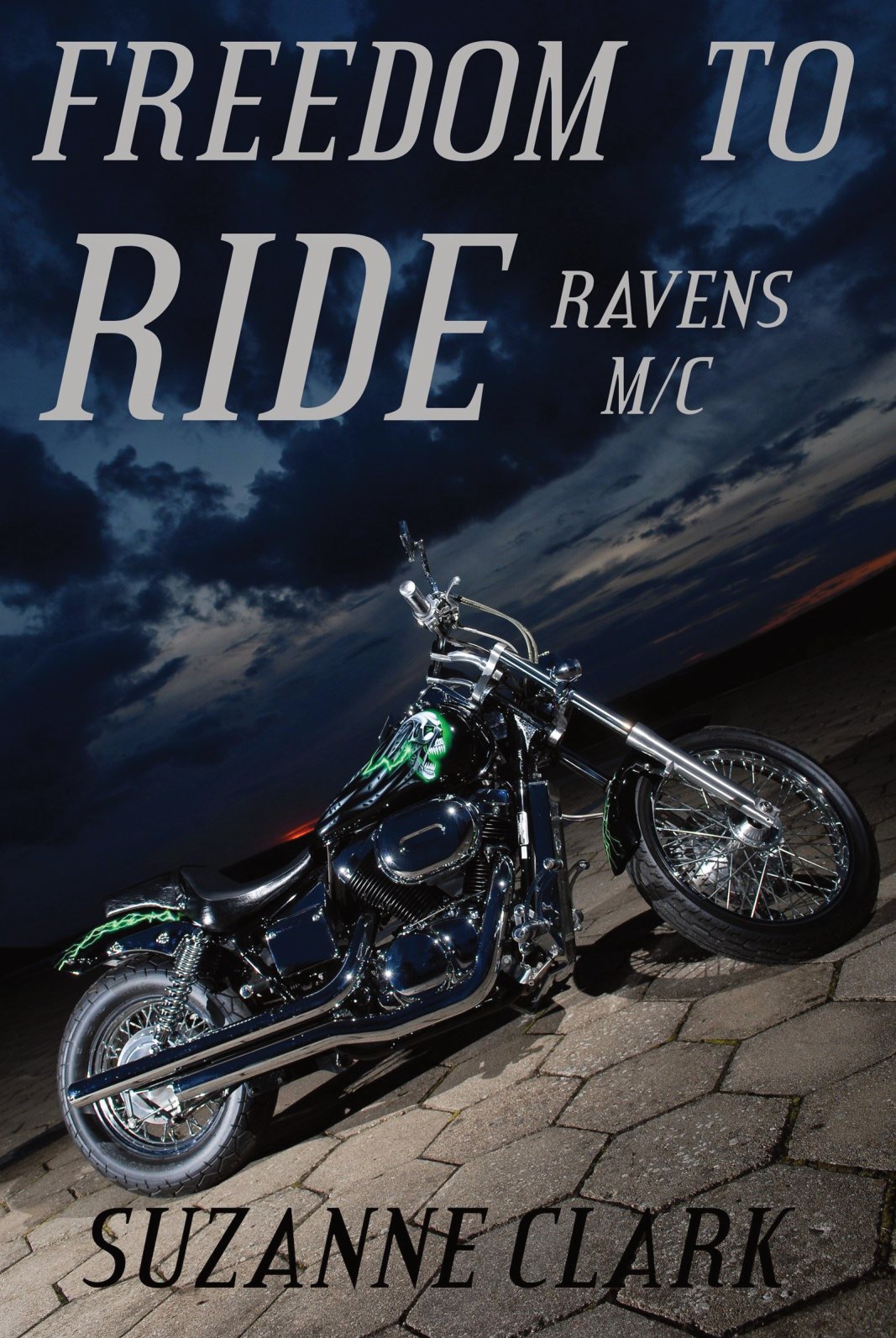 I now have my own Facebook page, at last:
Please check it out!
/